VUNO Med-DeepBrain
VUNO Med-DeepBrain aids in neurodegenerative disease diagnosis by detecting cerebral small vessel disease and quantifying brain atrophy using MRI.
Submit Inquiries
AI-based medical device for quantitative analysis of the brain
MFDS(K-FDA) approved
CE Certified
U.S. FDA approved
Workflow Improvement
Workflow Improvement
The software assists in the diagnosis of neurodegenerative diseases such as Alzheimer's disease based on normative percentile score and volume information for a hundred brain areas.
DeepBrain Report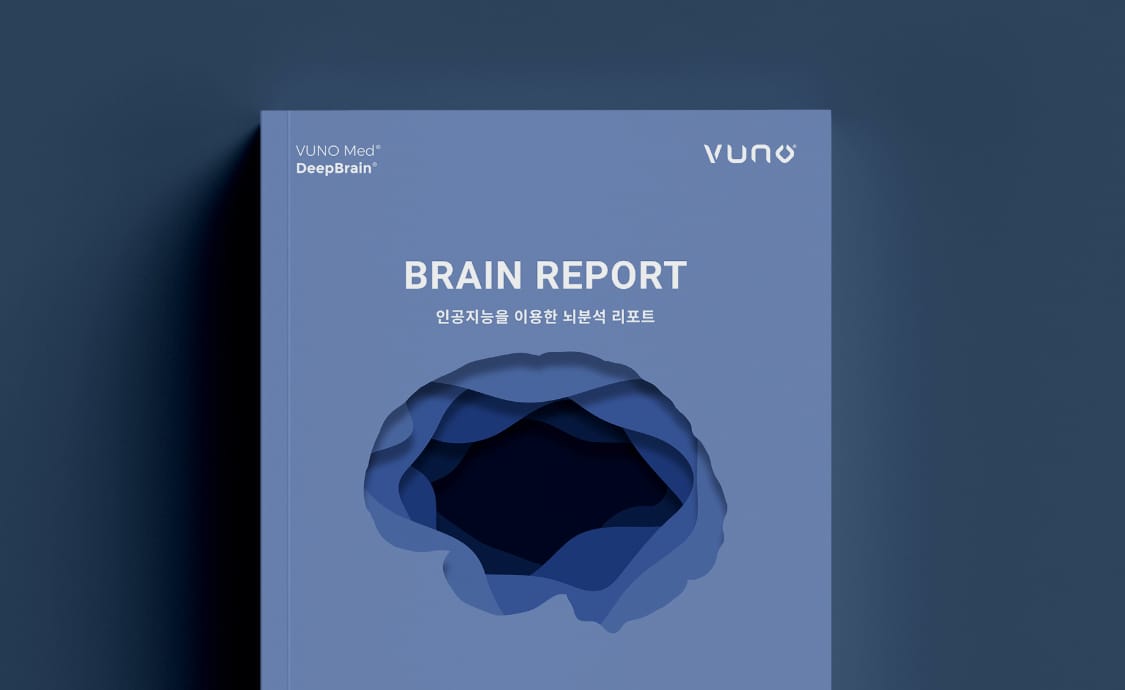 DeepBrain Report
A customized report contains statistical analysis results, visualized graphs and diagrams, thus boosting patient satisfaction.
Request a Demo for VUNO Med®-DeepBrain®
Apply for a VUNO Med® solution demo!
Check to see how VUNO Inc. can help you technologically.
Submit Inquiries